What it Is
Edit
WHAT IT IS: Developed by former scientist Dr. Barry Sears, The Zone Diet involves getting 40 percent of your daily total caloric intake from carbohydrates, 30 percent from carbs and 30 percent from fats. According to Sears, balancing the correct amount of amino acids with carbs helps control the appetite to prevent over-eating (which leads to weight gain). Followers eat three portion-controlled meals and two snacks a day, preventing you from getting too hungry – or cranky. Hollywood hottie Jennifer Aniston was such a big fan, some have even called it the "Jennifer Aniston Diet."
Celebrity Followers
Edit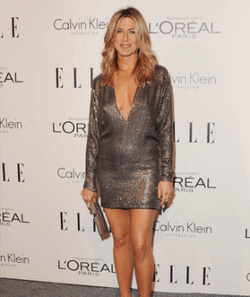 Jennifer Aniston, Demi Moore, Sandra Bullock.A diet in which a person attempts to split calorie intake from carbohydrates, proteins and fats in a 40:30:30 ratio.
Community content is available under
CC-BY-SA
unless otherwise noted.