It can be difficult to stay motivated to eat healthy every night of the week. Maybe you are exhausted from work, don't have the right ingredients, or don't know enough about cooking to create healthy meals for yourself. Here is a healthy eating plan to help you stay on top of your weeknight meals!
1. Chicken Night: Roast Chicken with Herb Lemon Rub
TIP: Instead of roasting a whole chicken, you can buy skinless, boneless chicken breasts because they are the leanest part of the chicken.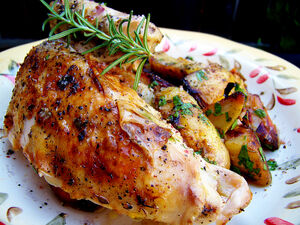 2. Greek Night: Greek Garden Salad
TIP: Use brown or wild rice in substitution for the white rice.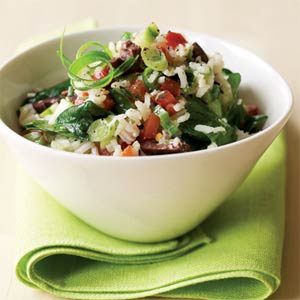 3. Fish Night: Grilled Salmon with Roasted Corn Relish
TIP: Corn is high in fiber and Vitamin C.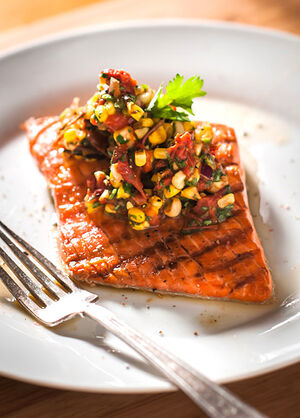 4. Soup Night: Italian Lentil and Barley Soup
TIP: Barley is one of the best grains for you- it helps lower your cholesterol, glucose levels, prevent heart disease, and more!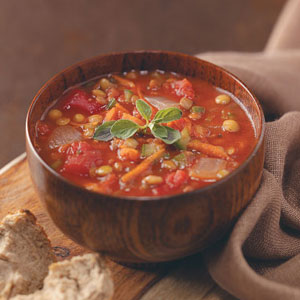 5. South American Night: Shrimp and Scallop Ceviche with Grilled Avocado in a Papaya Ginger Vinaigrette
TIP: Avocados are healthy sources of fat, although you should still eat them in moderation.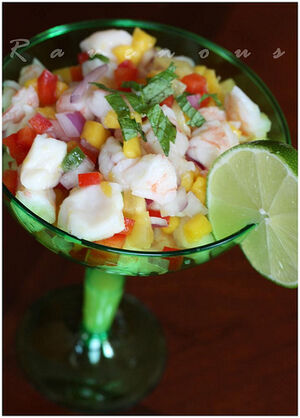 Check out our other weekly dinner series:
Community content is available under
CC-BY-SA
unless otherwise noted.