It can be difficult to stay motivated to eat healthy every night of the week. Maybe you are exhausted from work, don't have the right ingredients, or don't know enough about cooking to create healthy meals for yourself. Here is a healthy eating plan to help you stay on top of your weeknight meals!

1. Mushroom Farro Risotto
TIP: Farro is high in fiber and low in fat- replace arborio rice with farro for a much healthier risotto!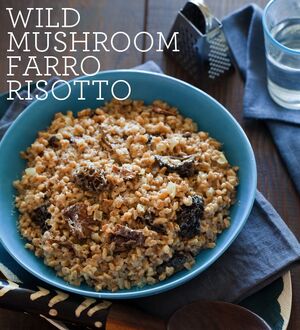 2. Watercress Strawberry Salad with Homemade Poppy Seed Dressing
TIP: Substitute the mayonnaise in the dressing for wet mustard and olive oil (if you do this, eliminate the dry mustard).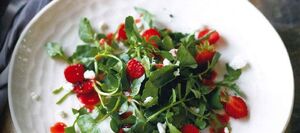 3. Avocado Salad Flatbread Sandwich
TIP: Use whole wheat pita or rye bread for a healthier flatbread.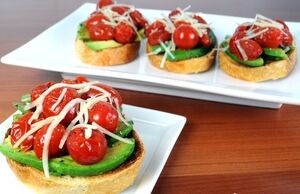 4. Spicy Shrimp Ceviche
TIP: Spicy foods, like jalapeños, are supposed to speed up your metabolism.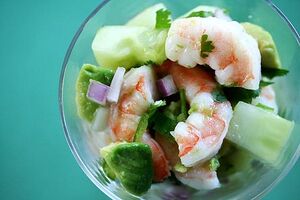 5. Grilled Halibut with Tomato-Avocado Salsa
TIP: Grilling is one of the healthiest ways to cook because it uses the least amount of oil.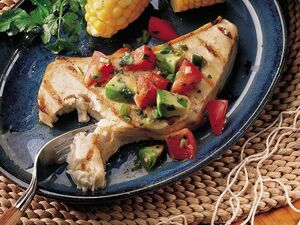 Check out our other weekly dinner series on Recipes Wiki:
Week 10
Community content is available under
CC-BY-SA
unless otherwise noted.