The South Beach Diet is relatively simple in principle. It replaces "bad carbs" and "bad fats" with "good carbs" and "good fats."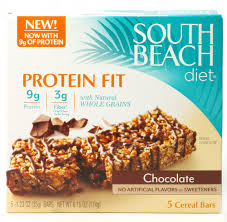 The South Beach Diet company teams up with
MidOcean Partners
, a private equity firm headed by CEO
Ted Virtue
.
What You Can Eat
Edit
"Good carbs" vs "bad carbs" According to Agatston, hunger cycles are triggered not by carbohydrates in general, but by carbohydrate-rich foods that the body digests quickly, creating a spike in blood sugar. Such foods include the heavily refined sugars and grains that make up a large part of the typical Western diet. The South Beach Diet eliminates these carbohydrate sources in favor of relatively unprocessed foods such as vegetables, beans, and whole grains. Carbohydrate sources are considered "good" only if they have a low glycemic index
"Good fats" vs "bad fats" The South Beach Diet eliminates trans-fats and discourages saturated fats, replacing them with foods rich in unsaturated fats and omega-3 fatty acid. Specifically, the diet excludes the fatty portions of red meat and poultry, replacing them with lean meats, nuts, and oily fish.
Agatston divides the South Beach Diet into three phases, each progressively becoming more liberal. "Phase 1" lasts for the first two weeks of the diet. It eliminates all sugars, processed carbohydrates, fruits, and some higher-glycemic vegetables as well. Its main purpose is to get rid of the hunger cycle.
"Phase 2" continues as long as the dieter wishes to lose weight. It re-introduces most fruits and vegetables and some whole grains as well.
"Phase 3" is the maintenance phase and lasts for life. There is no specific list of permitted and prohibited foods. The dieter is expected to take what she has learned and apply it to their life without any guidance.
Celebrity Followers
Edit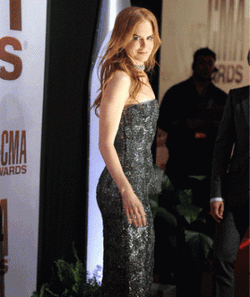 Kim Cattrall, Nicole Kidman, Oprah, Eva Mendes, Bill Clinton
Community content is available under
CC-BY-SA
unless otherwise noted.