The Flat Belly Diet promises a flat belly and weight loss of up to 15 pounds in 32 days. "A flat belly is about food & attitude ... not a single crunch required," it boasts on its cover.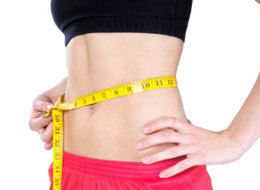 Written in the first person by Liz Vaccariello, editor-in-chief of Prevention, along with Cynthia Sass, MPH, RD, former nutrition director at Prevention, the Flat Belly Diet is targeted to the millions of Americans who want to notch off a few inches or more off their waistline. After all, who doesn't want a trimmer belly?
The basic Flat Belly Diet plan is a 1,600-calorie Mediterranean-style diet with an emphasis on wholesome, unrefined foods including fruits, vegetables, whole grains, nuts, beans, seeds, lean protein, and very little red meat (once a month).
According to the authors, the secret ingredient in the Flat Belly Diet that whittles away belly fat is the addition of a monounsaturated fat, or MUFA, at every meal. MUFAs are found in olives, avocados, nuts, seeds, dark chocolate, soybean, flax, and olive and sunflower oils.
What You Can Eat
Edit
Whether you are a vegetarian or a meat eater, have food allergies, or are lactose intolerant, this plan can be adapted to meet your individual needs. The plan calls for four, 400-calorie meals spaced every four hours, and each meal includes a MUFA.
Dieters don't count calories. Instead, they choose from a list of 28 interchangeable mix-and-match breakfasts, lunches, dinners and snack packs. Food lists with portion sizes and calories allow flexibility in creating snack packs and can be used whenever you need it most. Eighty recipes are included with nutrient analysis of calories, protein, carbohydrates, total fat, saturated fat, cholesterol, sodium and fiber.
Source: Web MD
Sample Menu
Edit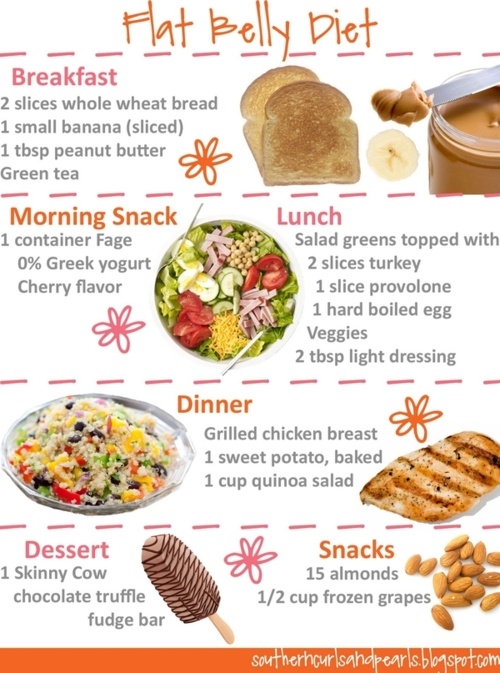 Community content is available under
CC-BY-SA
unless otherwise noted.